A healthy vegan dessert that is healthy and simple. Only 4 main ingredients required. The perfect on the go snack or dessert !
I am really into matcha lately . I added matcha powder into almost everything, from matcha latte to matcha oats. 🙂 One day, a crazy idea hit me - why don't I make matcha energy balls?!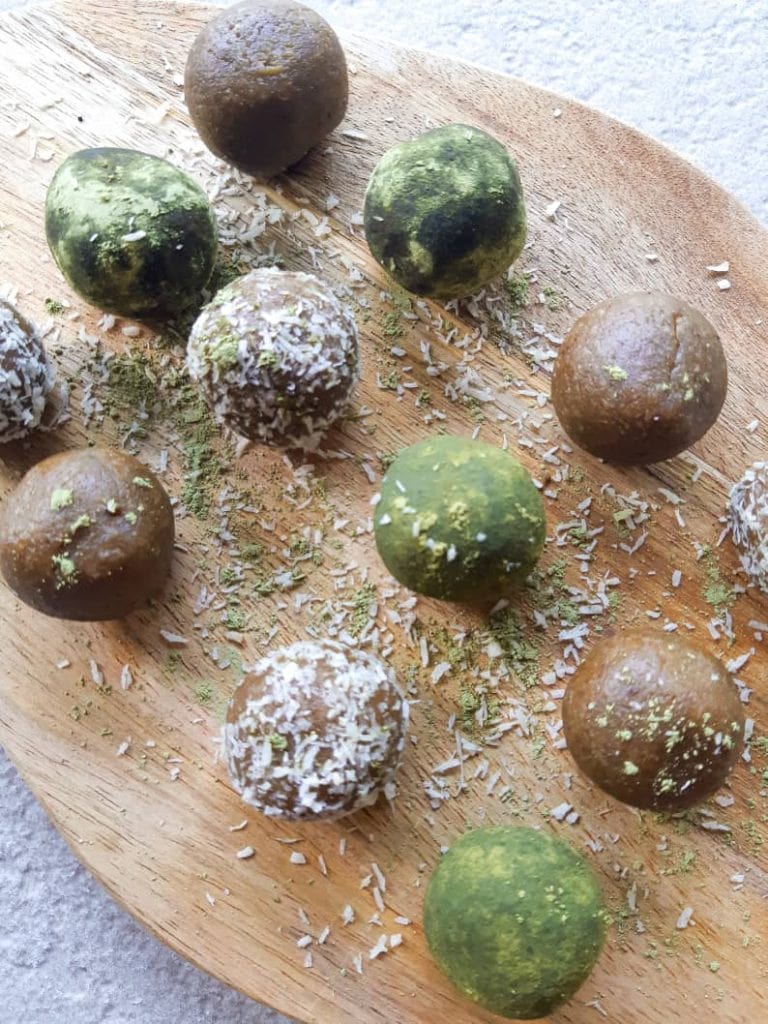 It turns out to be good. Like, REALLY GOOD. The taste made me think of matcha flavoured KitKat, just without the wafer part. Since discovering this recipe, I had been having this energy balls literally after every meal ( There is nothing wrong with having dessert after every meal, AM I RIGHT !) Most importantly, it is made up of wholesome ingredients that will not give you that sugar rush like your old school typical desserts does.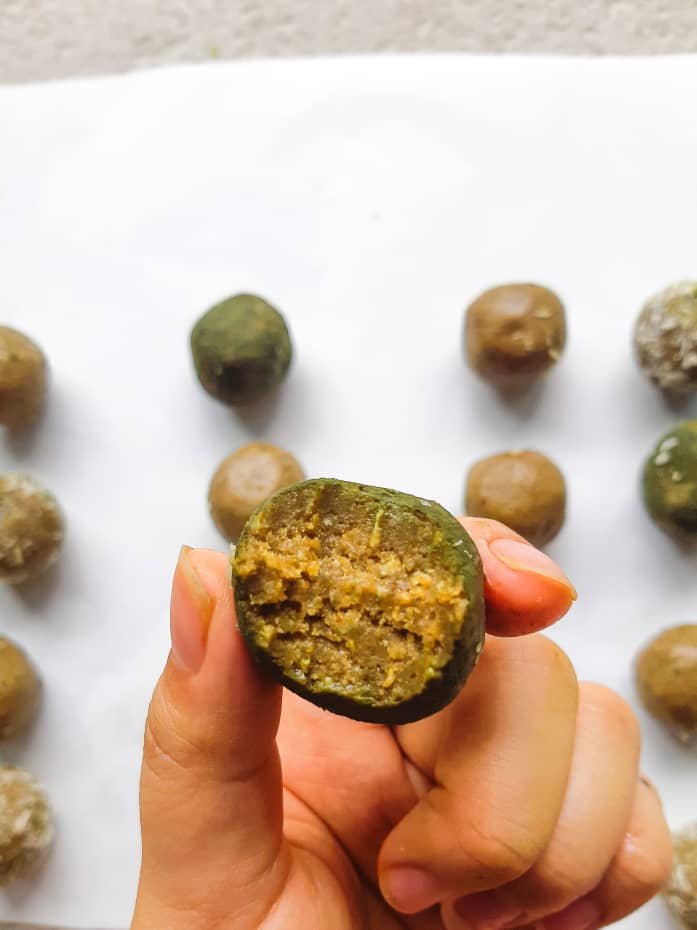 So, what is matcha, anyways?
Time to introduce the star of this recipe - matcha! Most of you have probably heard of matcha. There is a matcha trend that is going on for a while now and you can get almost everything in matcha flavour ( okay, to be more accurate, every desserts). For those of you who do not know what matcha is, matcha is basically just green tea with a fancier name. Here, I am using matcha powder, which is just ground up green tea. For my fellow Malaysian, you can find this at stores selling baking ingredients or grocers. ( Jaya Grocer and Village Grocer, to be exact. )
Hope you enjoy this recipe !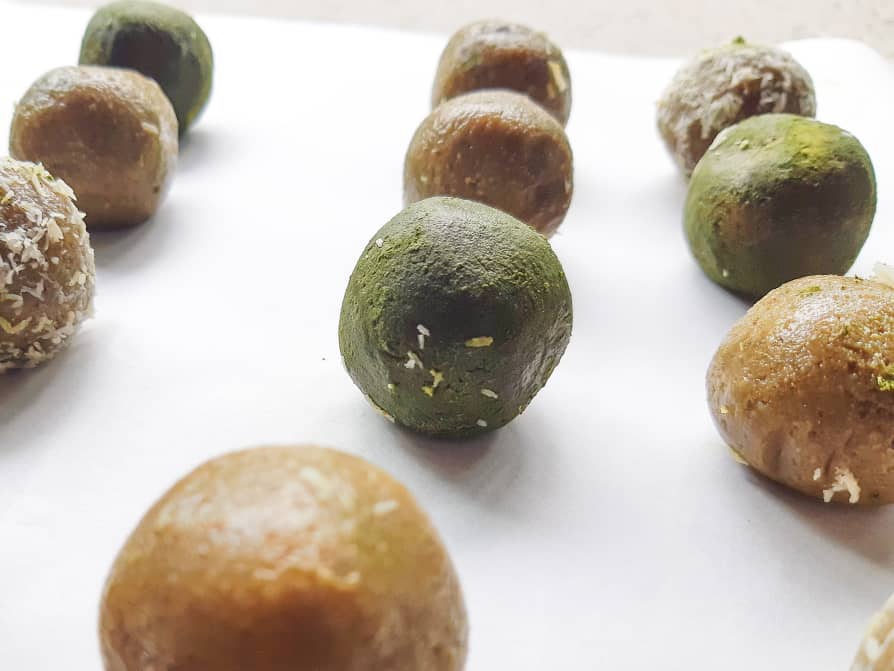 Vegan Matcha Energy Balls
Makes 24 balls
Ingredients
1 cup rolled oats*
150g pitted dates ( a little less than a cup )*
1/2 cup cashew butter
2 tsp matcha powder
pinch of salt
Toppings
desiccated coconut
matcha powder
Instructions
First of all, blend the oats in a high speed blender or food processor until a flour like consistency forms.
Then, add in all other ingredients into the blender. Blend until a dough forms. You may need to add some water to reach the desire consistency.
Using a 1 tablespoon measure, scoop the dough out and roll it into balls.
If using toppings, simply roll the balls in desiccated coconut or matcha powder.
Store it in the fridge if you are looking for a softer texture, and freezer if you like it to be firmer.
Notes*
Soak your dates in hot water for 20 minutes if your dates are dry.
Energy balls can be stored in the fridge for up to 2 weeks, while it can last for up to 2 months in the freezer.
use gluten-free oats to make this recipe gluten-free.