Here are 15 recipes that make use of staples that you have on hand ! These simple vegan recipes are perfect for times when you just have to stay at home !
There are days where you just have to stay at home, ranging from feeling lazy to the latest covid 19 outbreak that force many of us to stay quarantine at home. I had gather 15 simple and easy recipes that make use of staples that you most likely have on hand right now.
Before that, here are some substitution ideas :-
I would say that all beans are interchangeable in the recipe.
As for rice, you can use any kinds of rice that you have on hand. They all have similar texture, but bear in mind that white rice needs less water and cooking time compared to wholegrain rice. ( brown rice, black rice etc. )
Fresh herbs and dry herbs are generally interchangeable. The ratio of dried herbs to fresh herbs is about 1:3. In other words, for every parts of dry herbs , you have to substitute with 3 parts of fresh herbs and vice versa.
All nut butter are interchangeable, but the taste of your food may varies based on the nut butter used.
Remember that you do not have to make trips to the grocery just to get a specific ingredients the recipe calls for ! Especially during times of quarantine, just be creative and work with what you have.
Breakfast
Breakfast is my favourite meal of the day ! Some of the breakfast staples that are always in my pantry are oats, nut butter and some kind of bread. I also like baking with beans for that additional protein. Combine them with whatever fruits you have on hand and a balanced breakfast is served ! If you are looking for something savory, tofu and beans acts as a perfect base to build your breakfast from !
Vegan Peanut Butter Chickpea Blondies
Healthy Banana Oatmeal Bars by Okonomi Kitchen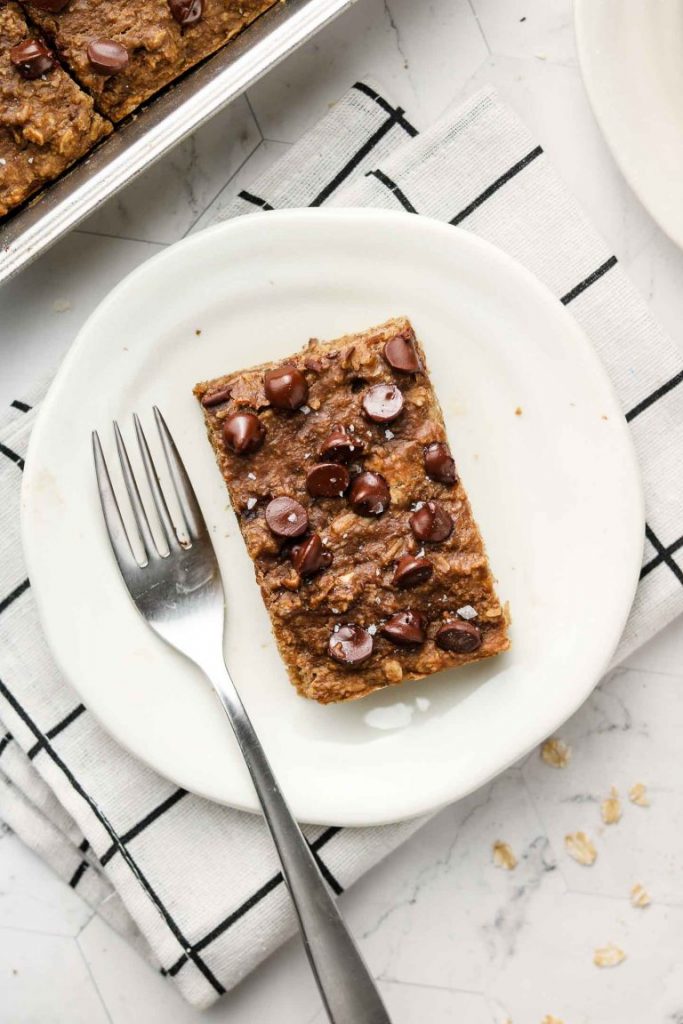 Simple Creamy Banana Oatmeal by Running On Real Food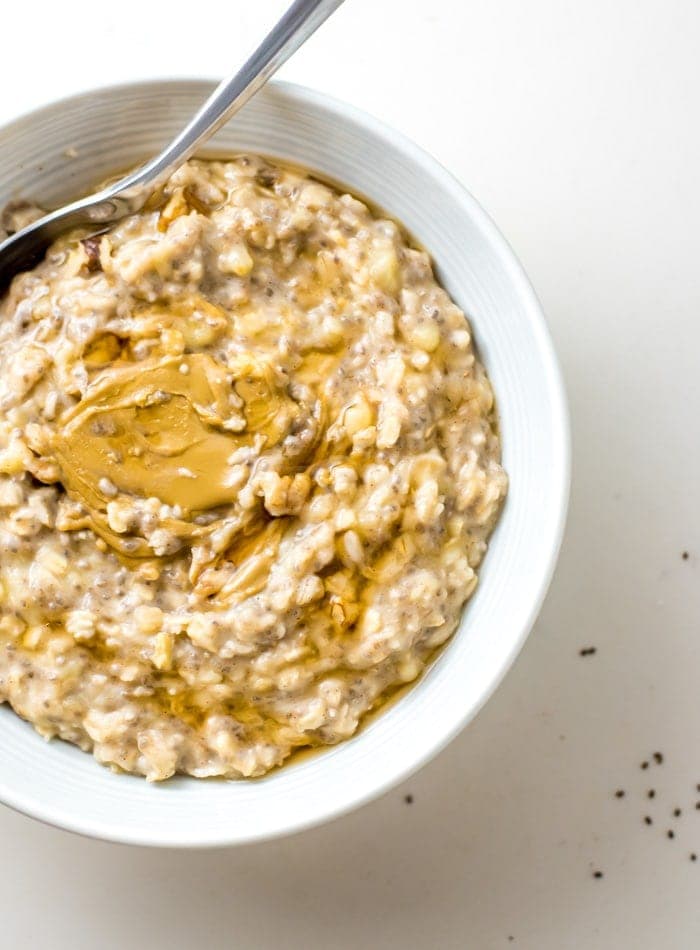 Vegan Breakfast Tacos by VNutrition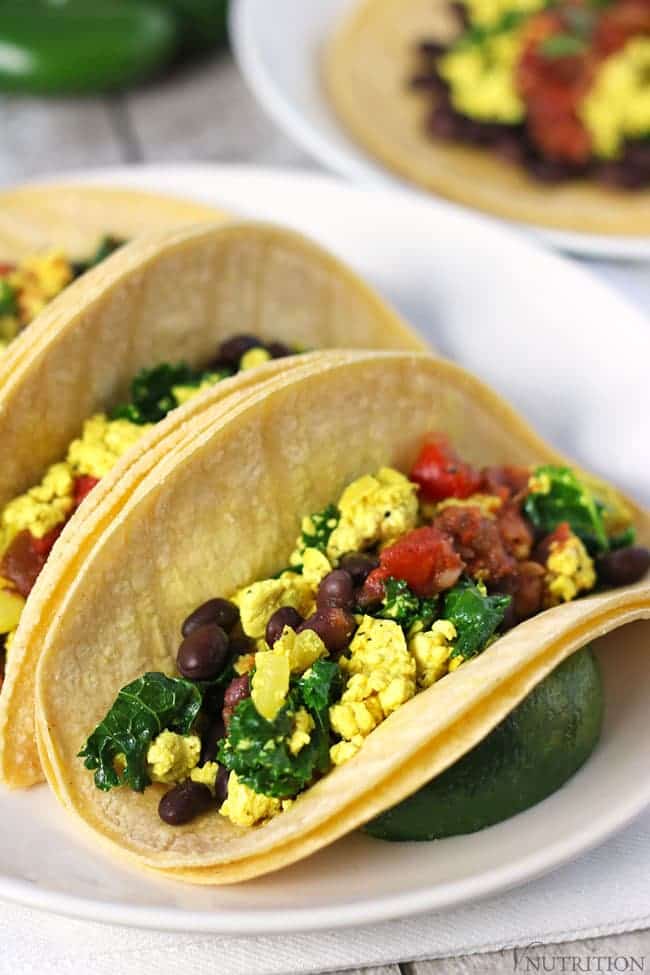 Lunch
For me, I always crave something light and refreshing for lunch, so salads, sandwiches and wraps always works well for me. I always have some sort of salad greens on hand. Some of my favourite includes romaine and butterhead lettuce. They are so versatile, you can literally sneak them into anything. This is also a great time to include some beans and lentils for that protein ! I always have some dried beans on hand. For those who do not want to go through the fuss of cooking your beans, canned beans are perfect for you !
Vegan Oven-baked Falafels To make this a full meal, simply combine the falafels with some salad greens and tahini dressing .
Black Bean Taco Salad by Veggie Inspired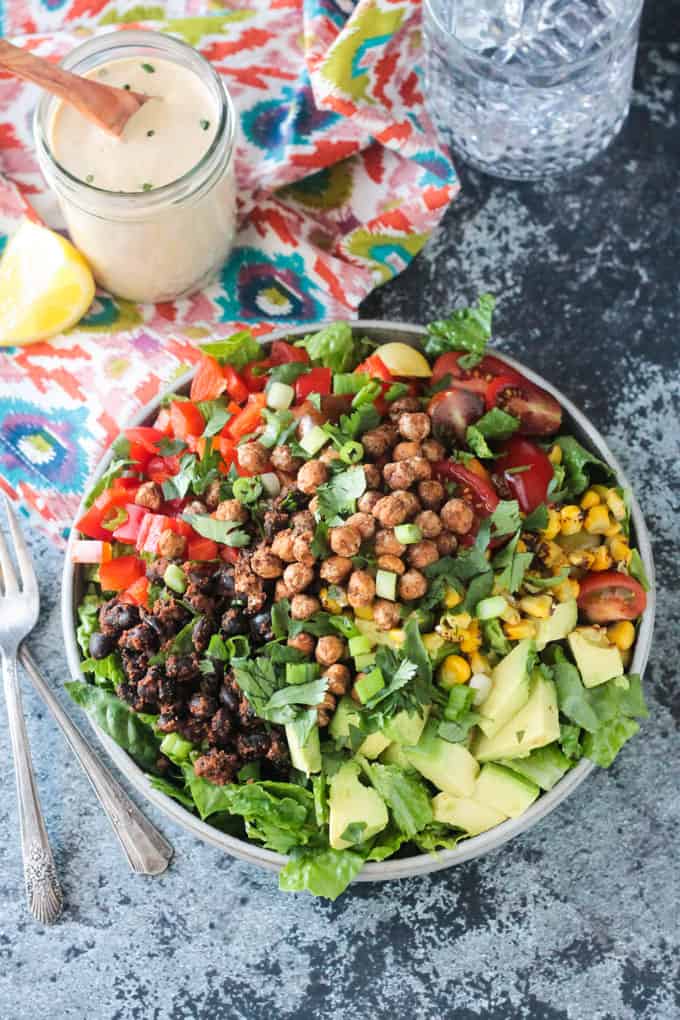 Vegan Burrito by Vegan Heaven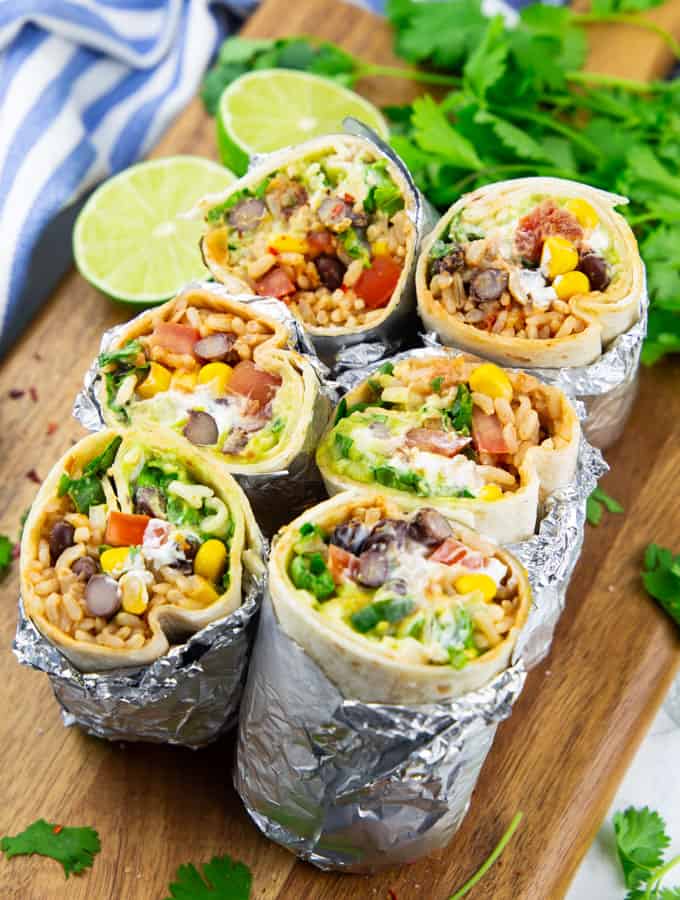 Roasted Veggie Sandwich by Spoonful Of Kindness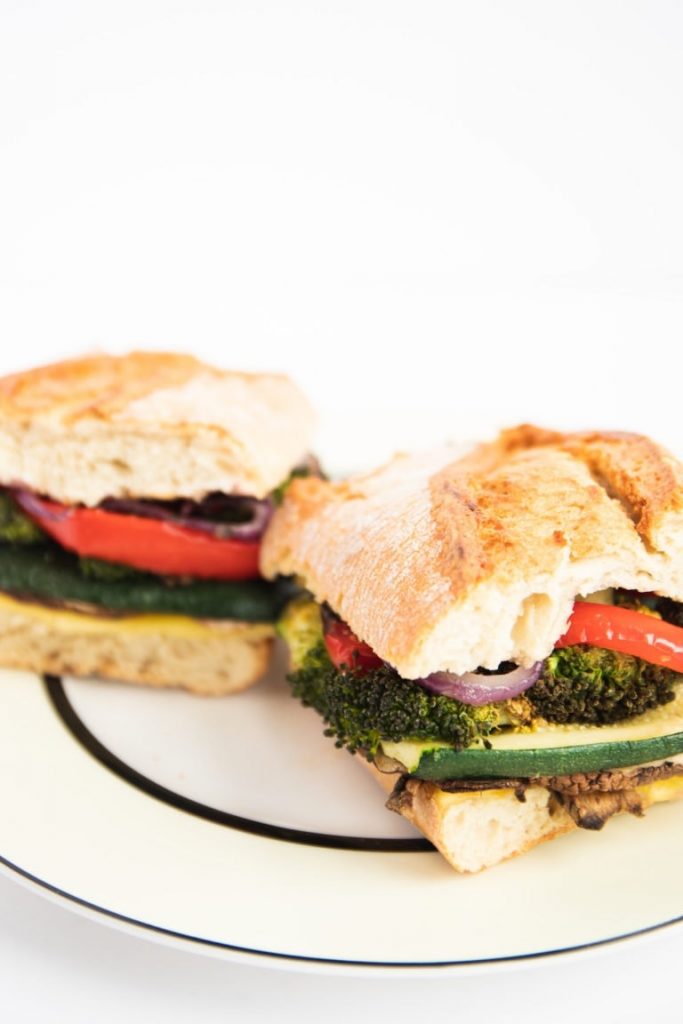 Roasted Chickpeas Quinoa Bowls with Sesame Ginger Dressing by This Savory Vegan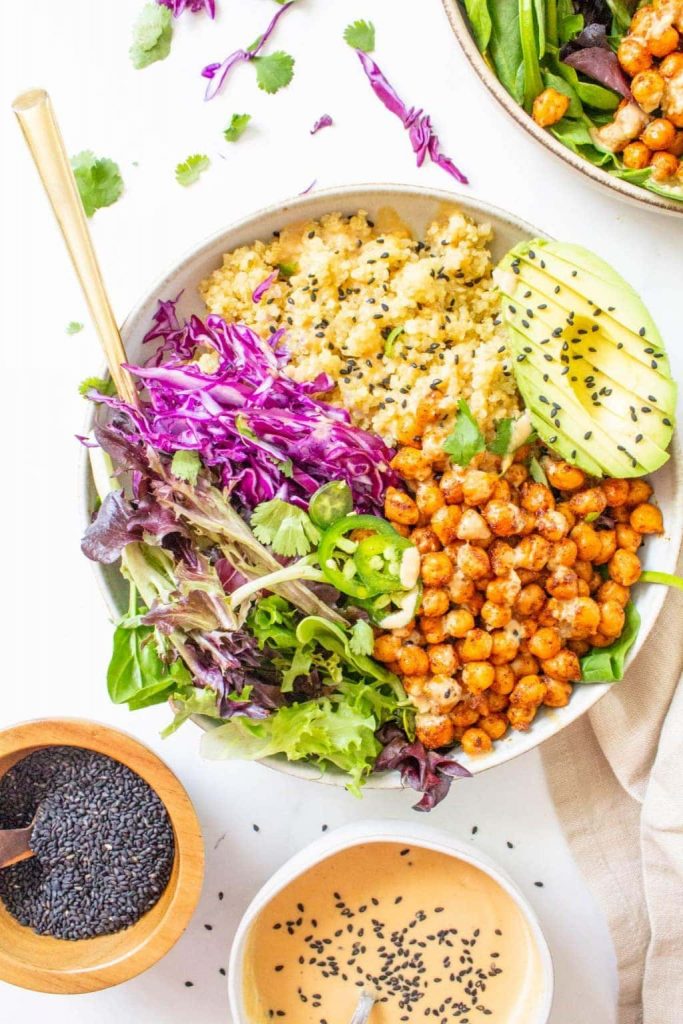 Dinner
Dinner is always something hearty and comforting in our household, from pasta to Asian tofu mince. You will find that the bulk of these recipes includes some sort of grains and beans, which in my opinion is a must have in every vegan's pantry. Dried beans and grains can also be stored for ages, which means that you can buy them in bulk. ( as buying in bulk is often times much cheaper ! )
Chinese Style Vegan Tofu Mince
Easy Vegan Fried Rice by A Plantiful Path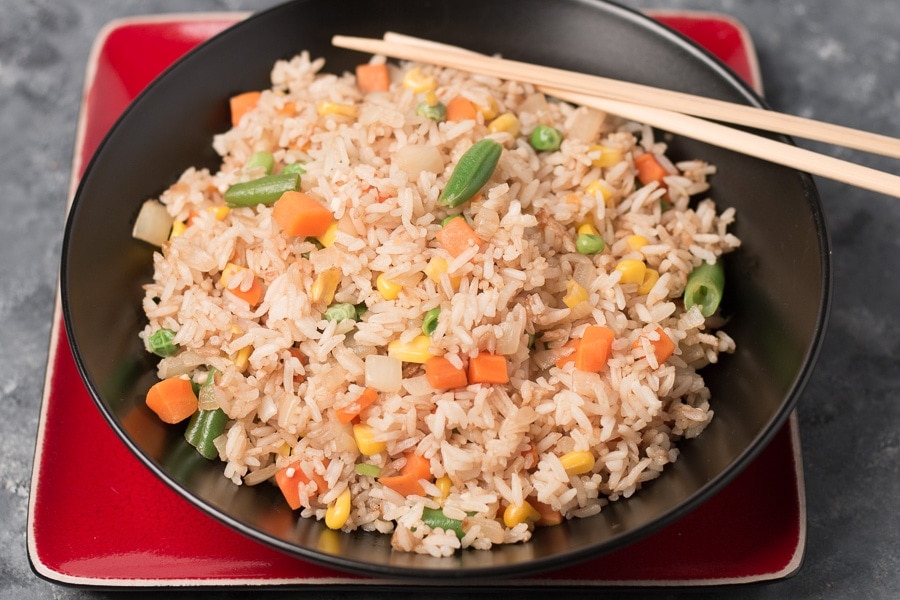 Sweet Potato And Spinach Chili by Rowanna Watson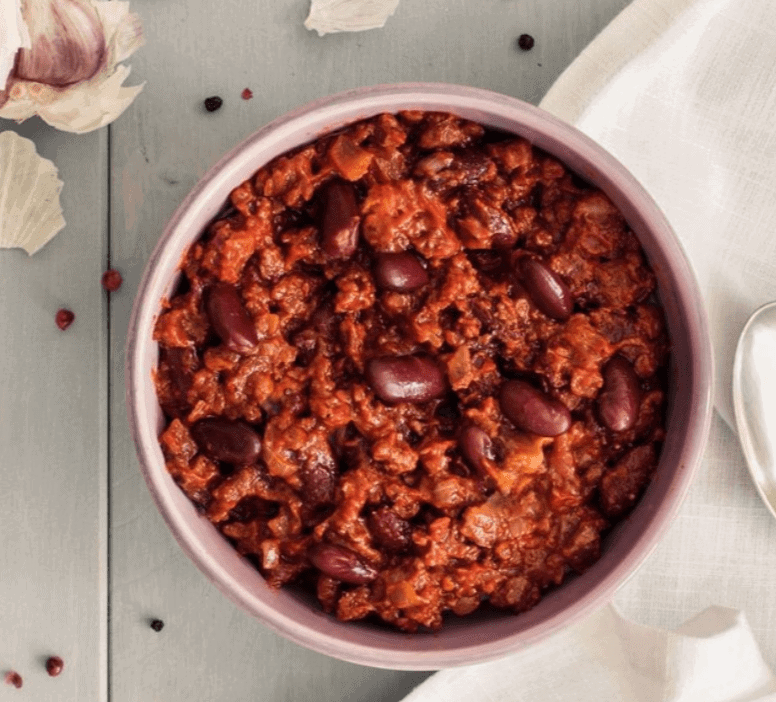 Instant Pot Black Beans And Rice by Cozy Peach Kitchen